PolyBoost is an extensive set of easy to use, but advanced tools for 3d artists working in 3ds max.
The focus of the PolyBoost tools is at speeding up and streamlining workflow for the artist.
Version 4.1 of PolyBoost has now been released with support for 3ds max 2009 and 3ds max 2009 Design. The new version includes several bugfixes and code optimization, no new features. It is also available for 3ds max9 and 2008
PolyBoost offers a wide range of tools for creating various types of subobject selections as well as a set of modeling tools which will make many tasks in everyday modeling a lot easier. Included is also a Viewport texture painting tool, UVW editing tools and a set of useful transform tools. The tools have been developed with the end user very much in mind to enable tools that are user-friendly, fast, stable and above all useful.
Autodesk 3ds max contains an existing set of robust modeling tools. Combining these base tools with the PolyBoost tools greatly enhances the users ability, giving them the most fully featured modeling package on the market with uses that stretch over all of the different areas of 3d. The feature-list for PolyBoost is quite extensive with over 100 unique tools, below you can view some of the main features with more detailed descriptions
PolyBoost 4.1 has now been released! Almost all parts of PolyBoost have now been converted to c++ using the 3ds max SDK which means a lot for the speed and efficiency of the tools. They are now just as fast as native max tools would be! New tools in this release include Symmetry Tools, Texture Wrap, Cavity, Density, Dust and SubSurface Map, UV Space, SurfaceSelect, SymmetrySelect, StepLoop and surface offset for the PolyDraw tools. View the preview video here and read more about the update here. The upgrade is free for existing users.
Buy:
http://www.polyboost.com/buy.htm
Try:
2.96 MB
Torrent:
http://www.demonoid.com/files/details/1423733/?rel=1208121210
Click here to download the torrent
Good news 🙂 demonoid.com Back again and we can support torrents again
torrents of Old posts also online and work again 
If you don't have demonoid account download torrent from here
just keep seeding after download 
Enjoy!
—————————————————–
Polyboost v4.0 OLD…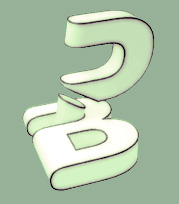 A demo video is available at Polyboost.com.




Polyboost v4.0 DL from RS:
http://rapidshare.com/files/87502570/poly_v4.rar.html