With MMB you can develop autorun menus, multimedia apps, or front-ends for your CD's* without having to spend months learning complex programming languages.
Make an autorun for your CD-ROM or DVD*
????? ???? ??? ??? ????? ?? ???? ?????? ???? ????
???? ???? ??????? ????? ? ?????? ?? ????? ???? ????…
Multimedia Builder 4.9.7.torrent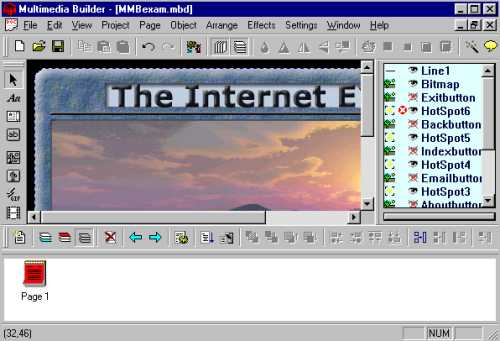 Applications : Windows : English

If you are already distributing software on CD-ROM or DVD, creating your own CD-Audio or making your MP3 CD you will love this easy-to-use, intuitive software.
Fast Multimedia applications in minutes !
Create multimedia applications with graphic, text, sounds, MP3 ,Video, supporting CD Audio or Mixed-mode CD's, executing applications and much more…
Apply many cool effects to your images.
MMB has many great features…
MMB creates small stand-alone exe applications and has many bells & whistles you will ever need.
Create a cool looking app or small game and send it to all your friends
With MMB you can create

* Autorun CD browsers (menus) for corporate CD-ROM's.
* Tutorials
* Cue Cards
* Kiosks
* CD Audio and Mixed-mode CD Audio Players
* MP3 Players
* Front-end for your corporate or personal CD's
* File launchers and toolbar
* Computer based training

What's new in MMB 4.9.7?

There are many new features and improvements. Most notably:

* We have included now over 150 examples in Sample folder!
There are many new examples such as fully functional clock, flash, html or mouse samples.
* Video Object is now based on DirectShow
* Zoom Tool
* More script commands
* Full new multichannel audio support with many new formats (OGG, WMA, ASF, XM, S3M, IT…)
* Integrated macromedia Flash object – you can control MMB script from Macromedia FLASH!
* List Box object
* Audio Visualization object – you want it you have it -oscilloscope and equalizer.
* You can now fully personalize the File version information in the compiled file.
* For more info about new version, please visit the What's New page in MMB Help.

keygen included
Hope You Like It !